Logistics
Sitepass solution for privately owned UK business
Project overview
Sitepass provided construactor workforce software solutions to a privately owned UK business operating in the areas of civil engineering, building, facilities management, logistic services, property development and estates management. The firm's services were delivered through three core divisions of Property, Logistics and Construction.
The business was recognised as one the top 100 Construction Companies in the UK in 2018 with an annual turnover of more than £175 million at that time. With 20+ large scale construction projects in development on an ongoing basis, ranging in value from circa £300,000.00 to nearly £100,000,000.00, multi-level management is essential.
The company approached Sitepass in 2015 to assist them with their contractor management requirements.
Due to the concurrent large scale construction projects they run, they appoint subcontractor companies on these projects ongoing. The scale of their needs ranges from just a handful per project to 100+, with up to nearly 3000 site workers engaged on larger projects for the duration. The average number of site workers on location at any time ranges from 25 to 300 individuals. The duration of projects vary widely too – those lasting a few months to those running for a number of years.
The challenge
The challenges that needed to be solved spanned a number of areas:
The visibility of the large numbers of contractor workers on site at any one time.
Who are they? What records are held?
A large number of site inductions needed to be completed regularly, to be consistent and evidenced. Considerations included:
High risk work with potential for litigation from anyone who has an incident on site
A fluctuating number of engaged suppliers and site workers
The solution
Sitepass was implemented on a per project basis. For each project a site-specific induction was created very quickly using the inbuilt Learning Activity builder. The ability to duplicate content and then change key slides provided a consistent template that could be applied to multiple projects.
Sitepass supported the business and their contractors each step of the way through the process. Working collaboratively with the business, workflows for contractor businesses and their employees were established following onsite brainstorming sessions. Using the Sitepass form builder, bespoke forms were created to match the workflow requirements. Once the initial configuration was complete Sitepass team provided training and ongoing support to the key administrator and assisted with the creation of guides that were sent to Contractor admins during the roll-out phase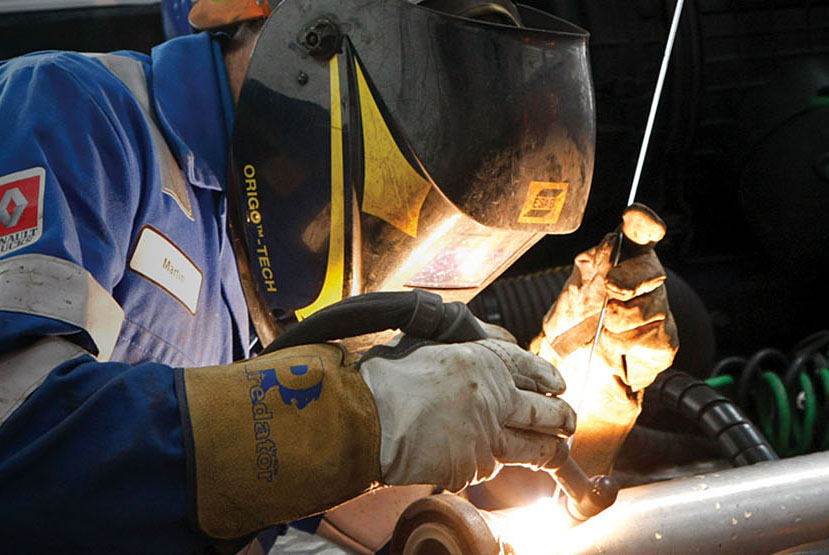 The impact
The business has been a Sitepass client since 2015 through their Construction division. Sitepass' primary contact is the Construction Health & Safety Advisor. During this time, they have managed Construction projects via the Sitepass system, and this has enabled them to:
Increase efficiencies in site Inductions through online pre-inductions
Respond to audits requesting evidence of key records – for example an audit of site worker CSCS cards – which would previously have not been possible
Create an evidence bank of induction records that enable them to evidence that:

Suppliers and their workers have completed key documentation and understand their responsibilities
Inductions have been undertaken
The introduction of Sitepass meant a reduction in risk for each project where Sitepass has been implemented. Sitepass enabled this by ensuring consistently inducted workers and the creation of an auditable evidence base in case of litigation