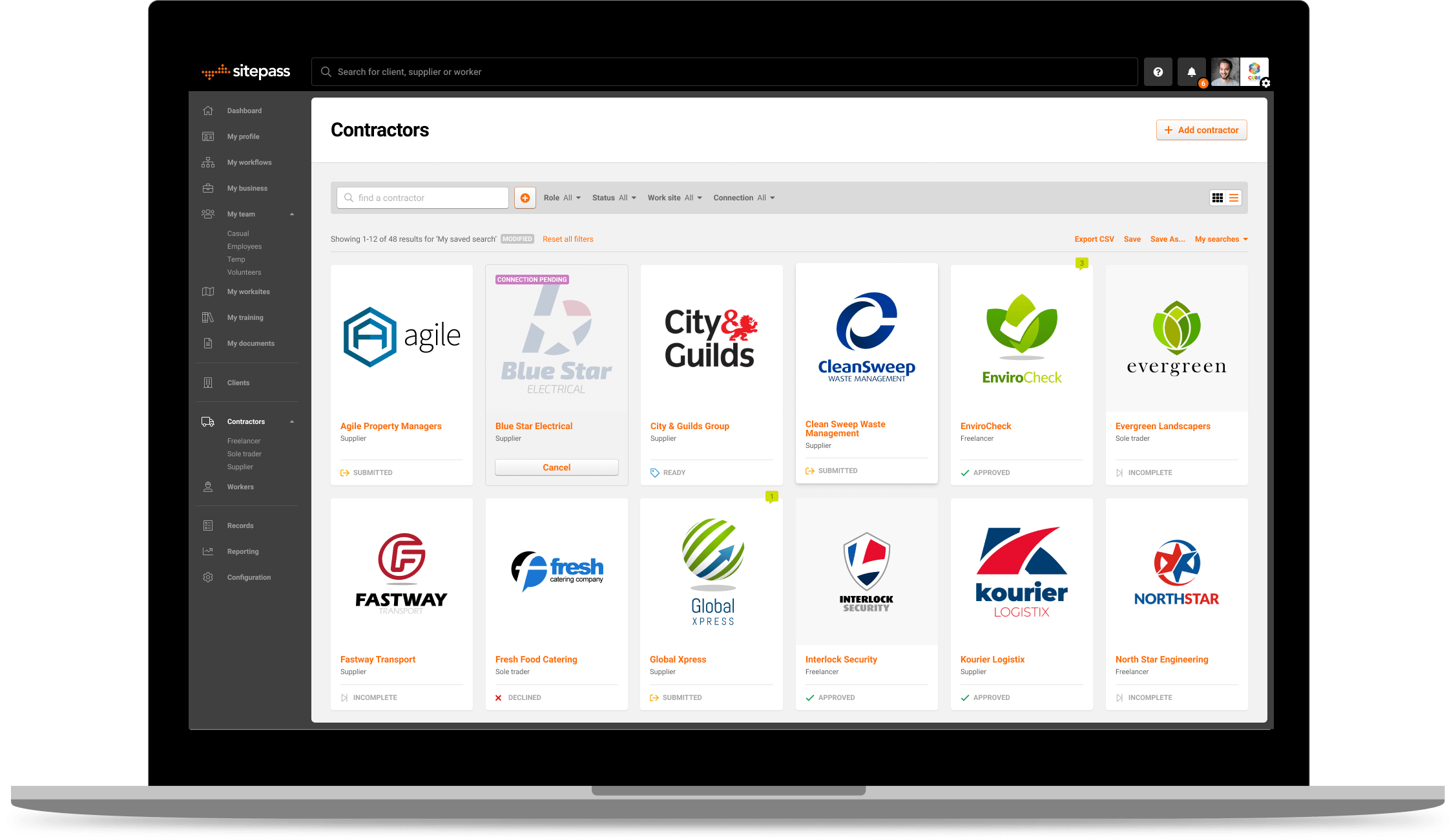 Contractor management software
Ready to reduce costs and increase the operational efficiency of your business?
Don't waste your time with clunky, outdated contractor management software. Let us show you how to transform your business compliance with software built to manage the contingent workforce of today and tomorrow.
The contractor conundrum
The world of work is changing...
93% of organisations depend on contingent workers, but only 16% of these employers have established set of policies, practices and systems to manage a variety or worker types. This points to a lack in meeting compliance and an increase in risk and safety of everyone that is employed.
Sitepass provides the simple and digital way to manage a safe and compliant workforce. Giving organisations of any size, visibility, control and management to reduce risk through the efficient management of contractors and gets the most out of the people you rely on.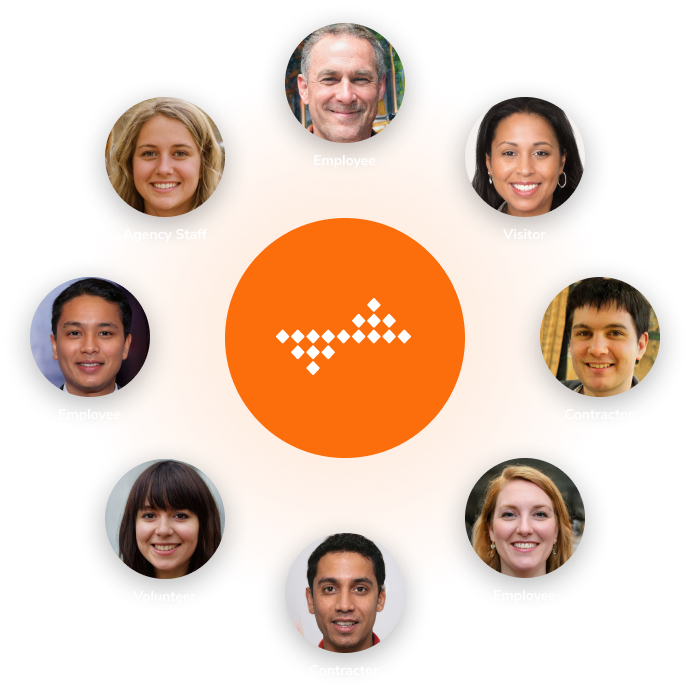 Solutions
End-to-end workforce management simplified.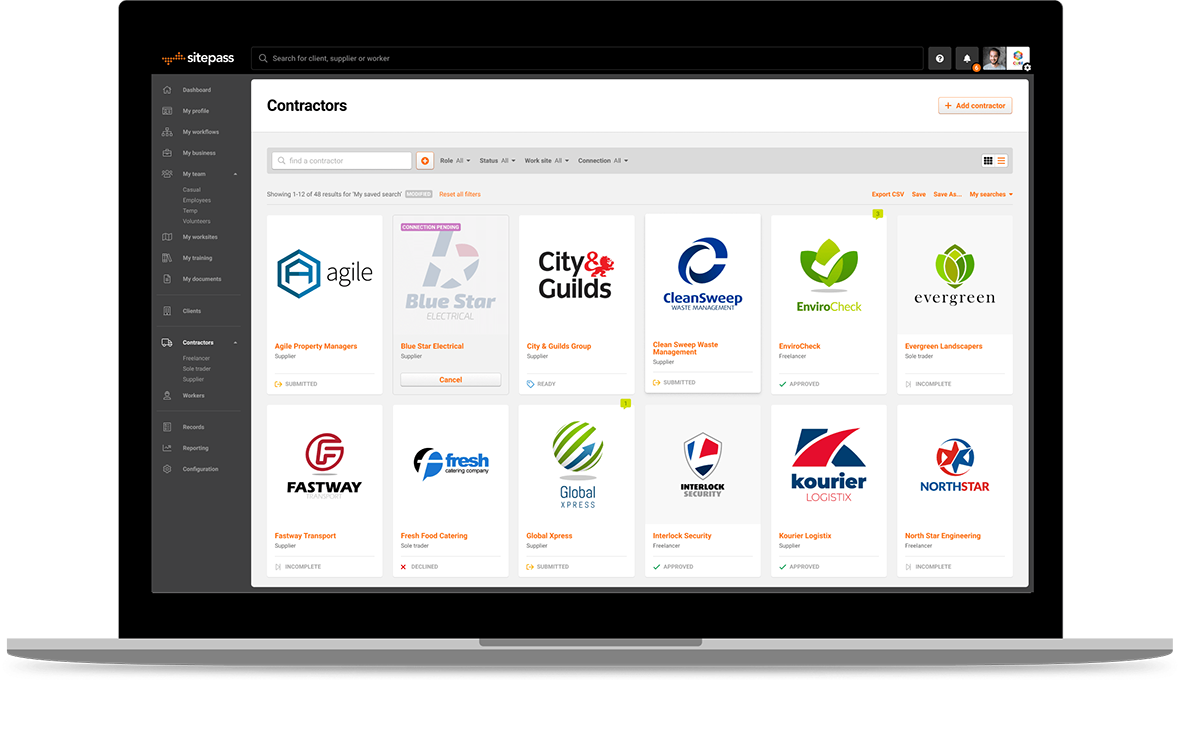 Contractor management
Track the compliance of your workforce, ensuring they are insured, qualified and understand the processes, risks and hazards to work across each site or across your entire company.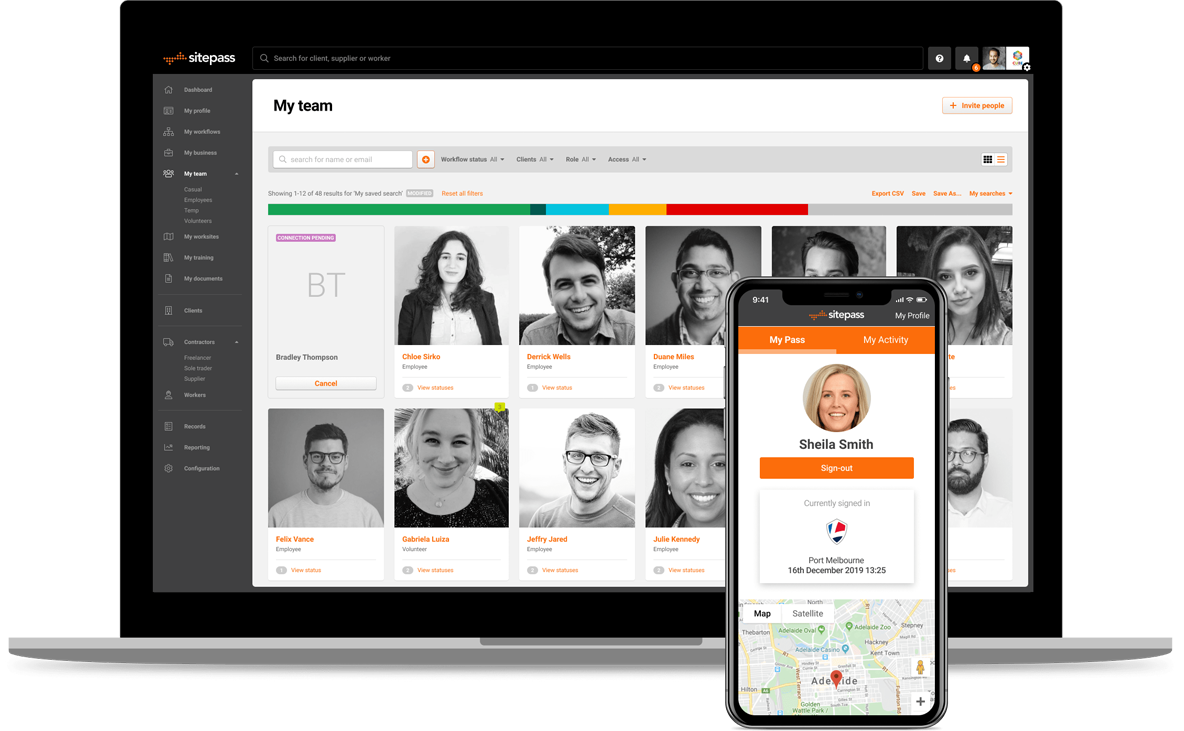 Onboarding
Personalise the onboarding experience for your employees, volunteers, visitors and contractors, ensuring they are trained, qualified and ready to work for each location across your entire company.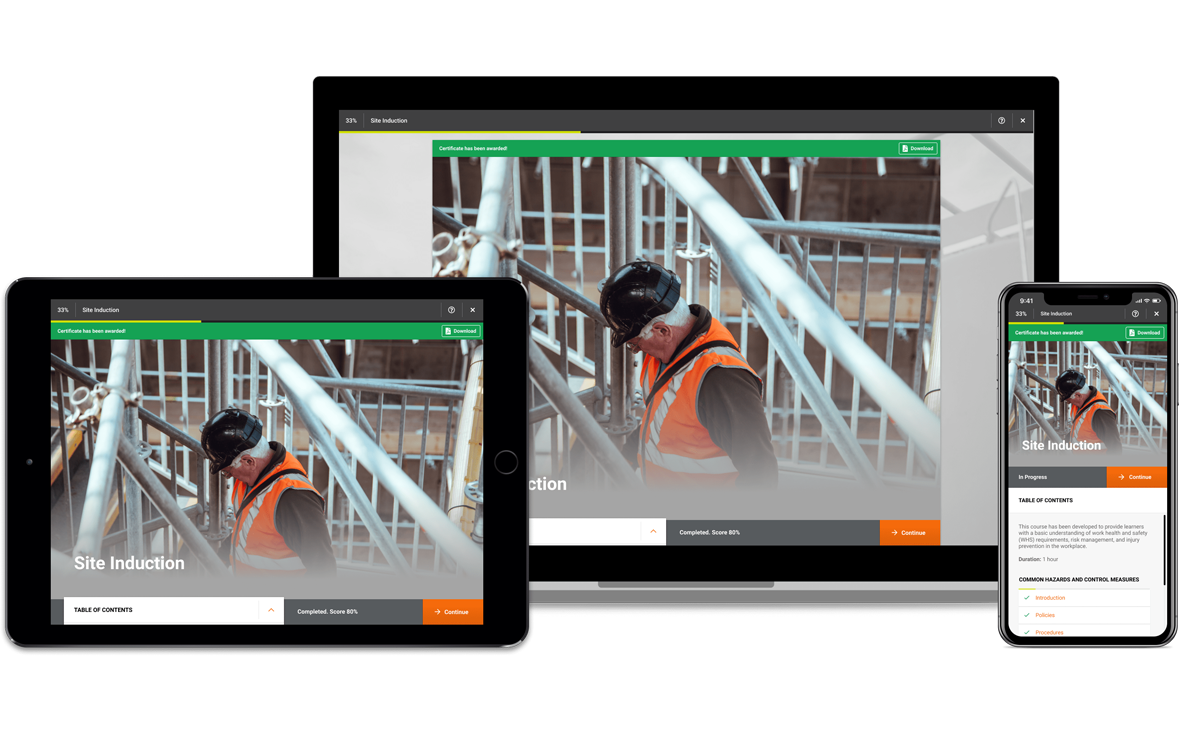 Deliver training
Build and assign online training for completion prior to your workforce commencing work. Deliver interactive content for corporate inductions, site inductions, policies and procedures and assessments.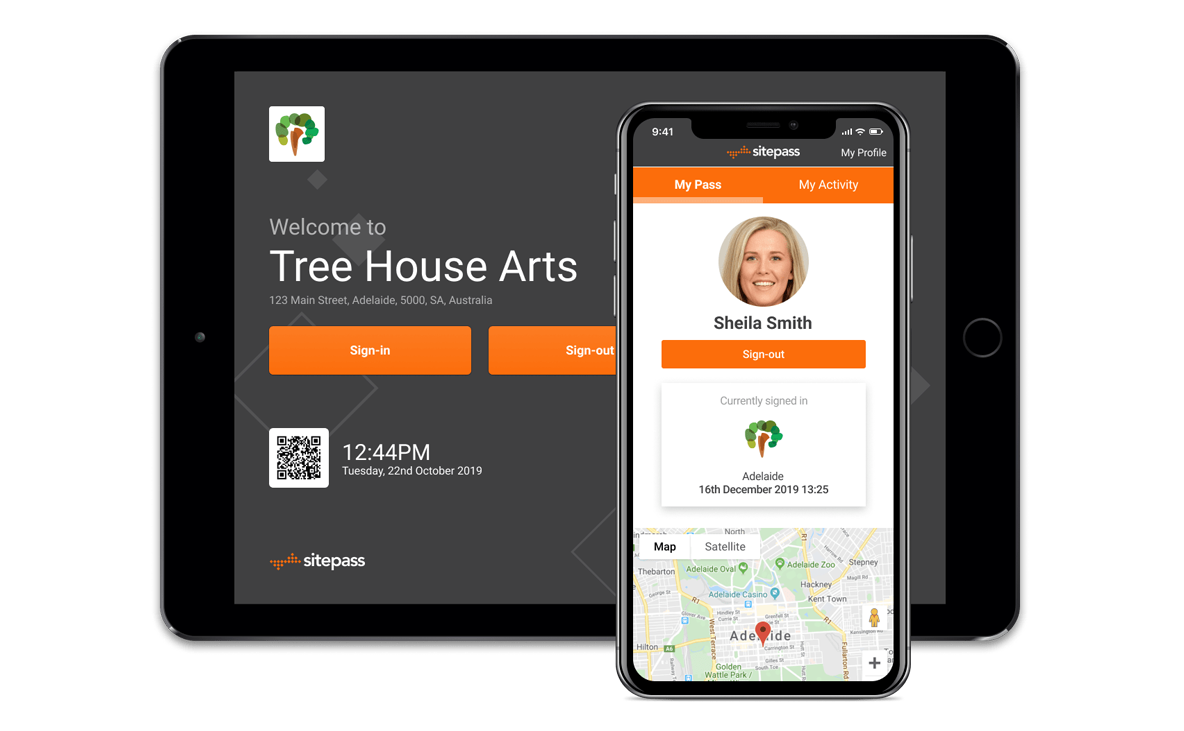 Visitor management
Monitor the movements of every visitor, contractor and employee across every site within your entire organisation, and use the live check in dashboards to track their attendance, security and safety.
Benefits
Ditch the spreadsheet. One central application to manage all of your critical business information.

Meet regulatory obligations
Access all of your critical business information in a single secure place – anytime, anywhere, from any device.

Reduce your costs
Free for contractors, no lock in contracts, and receive volume discounts for the more people you have.

Automate business processes
Manage users, sync data, and simplify your processes by using our range of technology solutions and native integrations.

Global support
With significant workforce management expertise, our team will ensure that Sitepass has a strategic impact on your business.
Case studies
Learn about the many ways organisations use Sitepass to solve their workforce problems.