Bespoke Content
Professionally created induction and corporate training to deliver to your entire workforce.

Helping your organisation get the most out of its knowledge
Our learning designers are the experts at taking your existing knowledge and turning it into highly interactive elearning.

Converting your face-to-face learning to elearning
If you've got trusty face-to-face learning but need a more scalable way to reach your people, we can turn your material into engaging learning experiences.

Representing your brand
You can outsource your elearning without losing out on quality. We'll partner closely with you to ensure your elearning showcases the level of insider know-how and brand awareness you expect.

Engaging your people with bespoke experiences
We create accessible, multi-device compatible elearning as standard. Our award-winning bespoke elearning can include any of the latest innovations, from social interaction to gamification.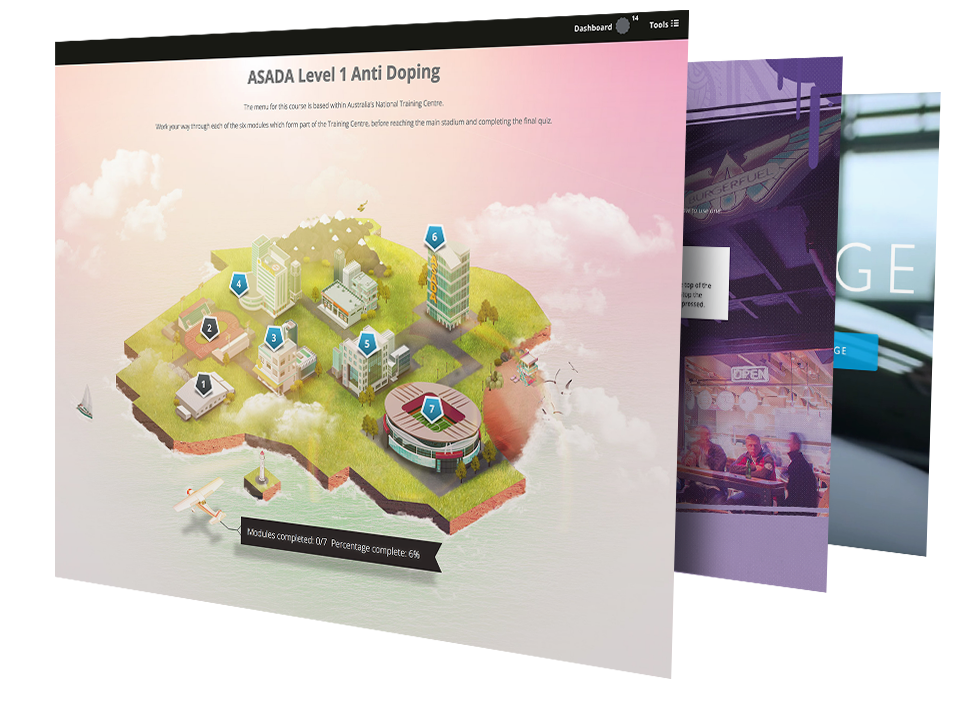 End-to-end learning development
We cover every step of creating high-quality training solutions, including:

Instructional design

Visual and Learning design

Creative asset development

Voiceover and video recording

Animated video recording
Programming and QA