Contractor management
Manage the compliance of your contractors and their staff and track where they are working.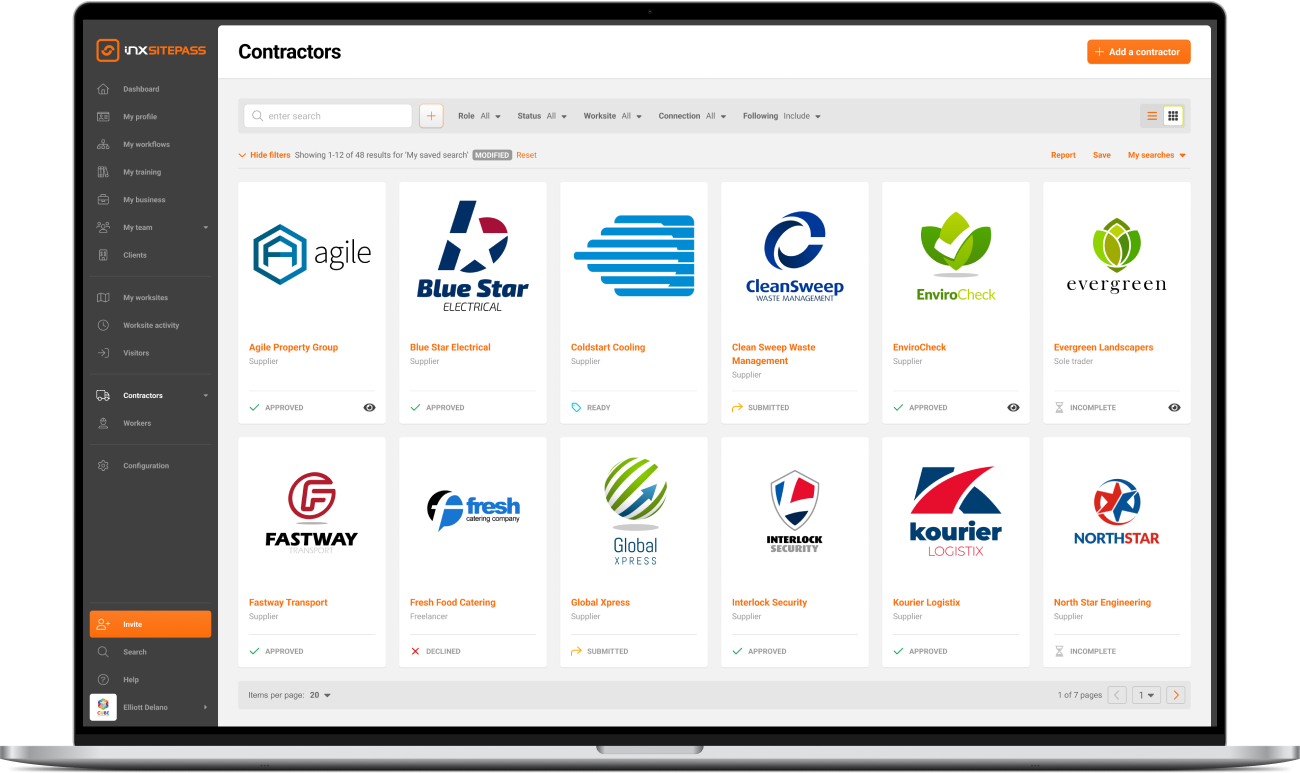 Resource projects by connecting to new contractors
Our contractor management software lets you browse the contractor marketplace to easily locate pre-registered contracting companies for your project or send invitations to your contractors and site managers so they can effortlessly connect, access and complete their prequalification requirements before they commence work for your organisation.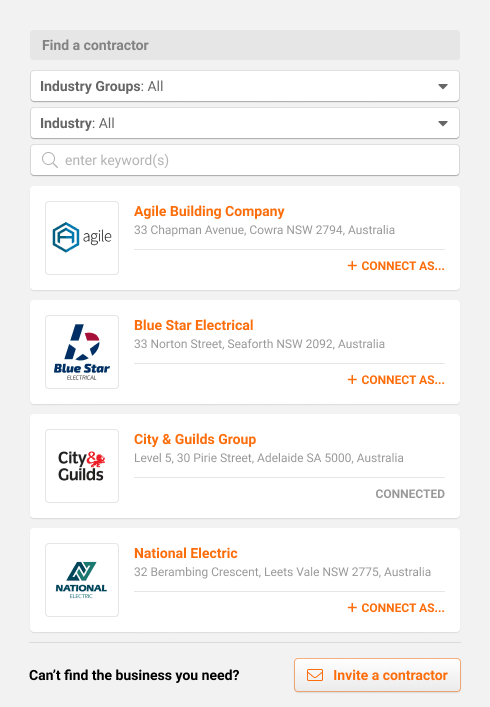 Prequalify contracting companies and classify their risk
When your contractors connect, they will be required to complete a prequalification questionnaire. The questionnaire will allow you to categorise your contractors, determine the services they are providing, risk of work being undertaken, and align their prequalification to the scope of work or jobs at hand.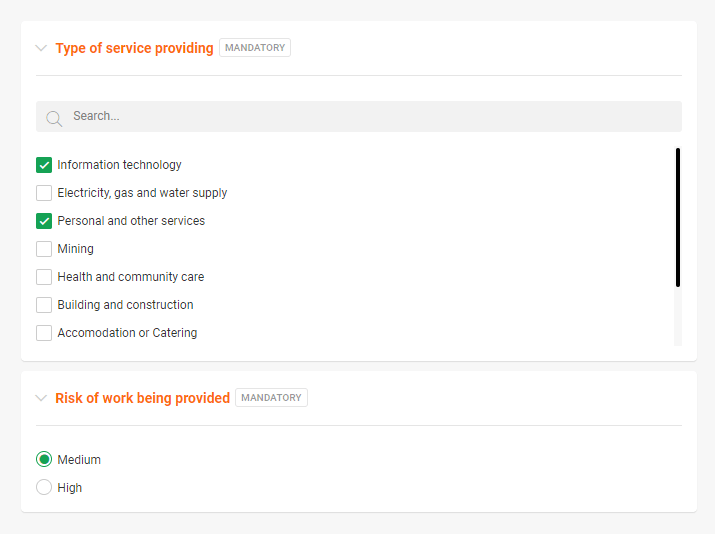 Capture business documents and information
Sitepass enables the creation of custom forms, to capture vital information and documents about your contractor's business and their processes, as well as source information relevant to the job or project being employed for.
Insurances
Registers
Contacts
Signed NDAs
Pre work compliance
References
Corporate policies
Safe work method statements
Environmental compliance
Hazardous chemicals
Staff training records
Safe work operating procedures
Audits
Certificate of incorporation
Quality certification
Plant and equipment
Work and job history
Tailor the workflows for each type of contractor
With contractor management software, you can add contractor roles that your organisation employs, and tailor the work requirements for each individual role. Capture their business information and delivering critical processes, risk assessment and requirements relevant to each role, job or project.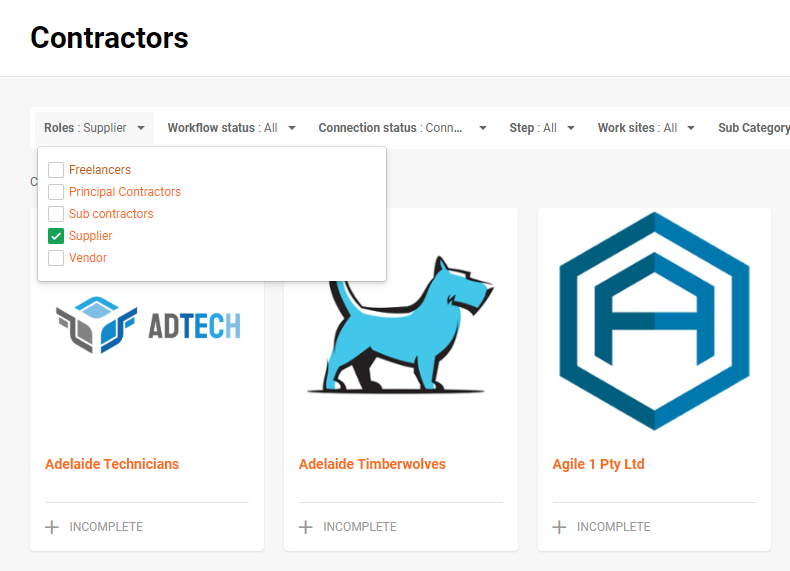 Quickly find the contractors you need, when needed.
Quickly access the contractors you need with advanced filters and searches. Pin saved searches to your dashboard to receive a snapshot of your business compliance.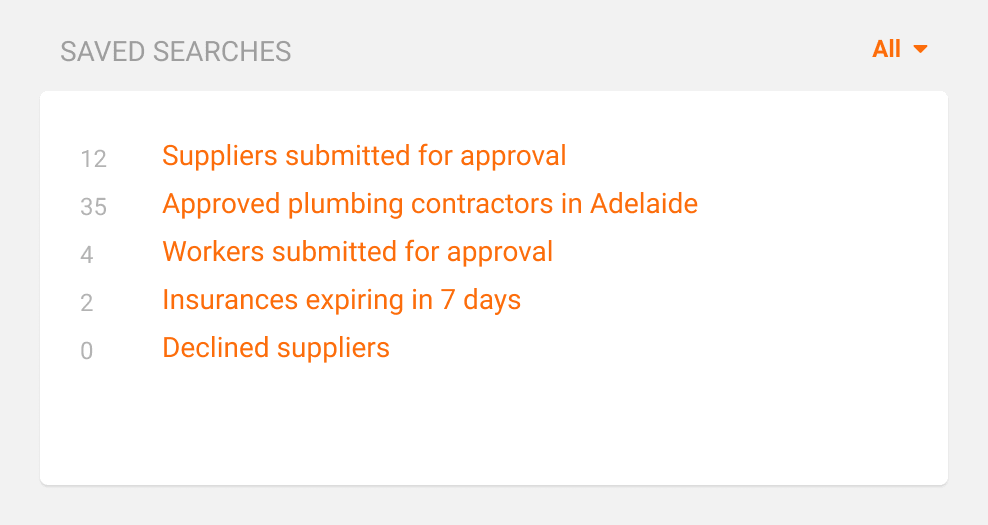 Verify workflows, documents and contractor compliance
Verification allows each record, document and form to be individually reviewed and approved, and feedback or comments sent to the contractors where further action is required. Once all contractor workflows have been completed, verification allows for the business to be approved and ready for employment.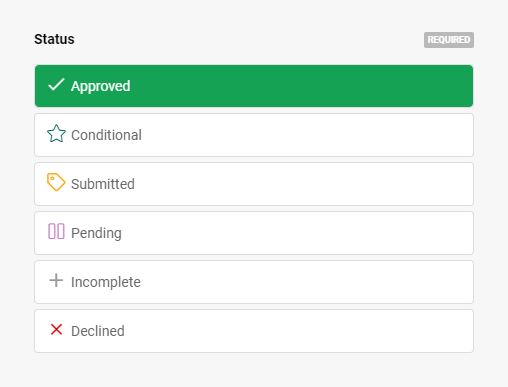 Track expiry of vital information and send reminder emails
Sitepass' contractor management system tracks the expiry of documents and custom records, such as insurances and licences, ensuring that your contractors are notified and can update their records before they expire. Any expired document will automatically decline the contractor status in real time which will impact their ability to be employed and to sign into site.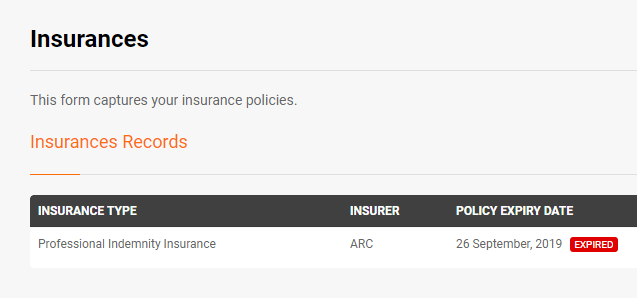 Onboard, induct and verify contractors' workers
The power of contractor management software is the ability to onboard your contractors' own staff, the people who enter your work sites and anyone employed to do the job. Provide induction training and onboard each worker, capturing and verifying their qualifications, licences, background checks and other information before they commence work, ensuring they are qualified and capable for the task at hand.
Learn more about onboarding software.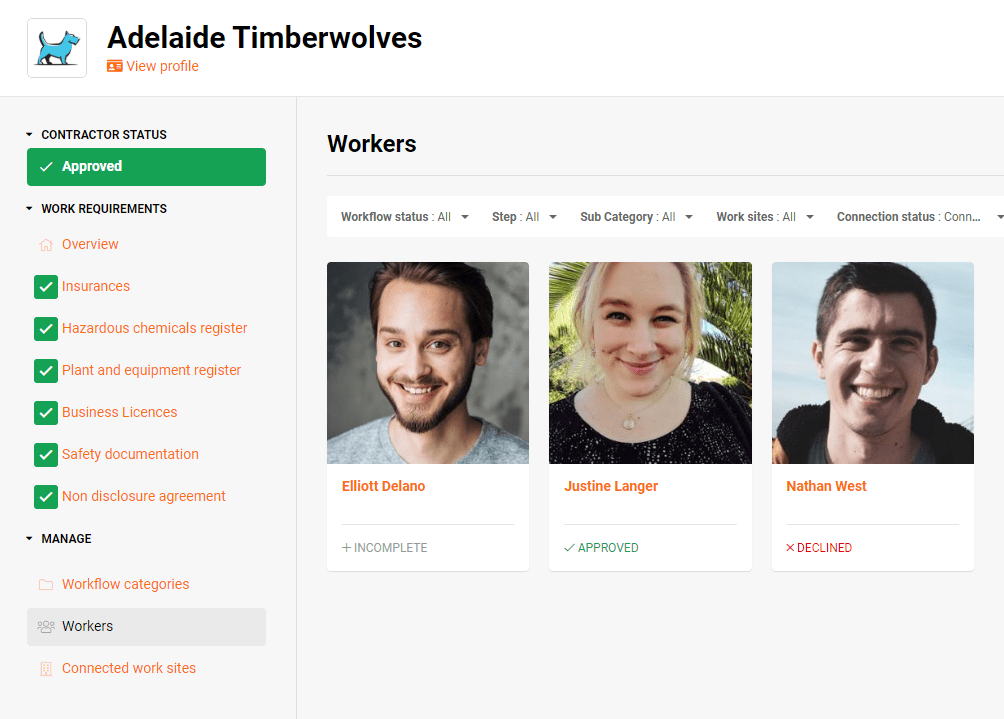 Capture records
When your contractors connect your worksites, Sitepass allows you to capture site-specific information from your contractors, such as SWMS, work procedures, plant and equipment hazards, incidents or other information relevant to the job being performed at the location.

Deliver site instructions
Connecting to a worksite will allow Sitepass to deliver site inductions, work instructions, procedures, contact information and other task or health and safety information to your contractors need to know before entering the location.

Control access to site
Connecting to work sites also controls the access to site when using the Sitepass visitor management system, ensuring your contractors have been onboarded, inducted and approved for that site before they can check in.
Keep a compliance audit trail
All modifications to information in the workflows are tracked in the history log, identifying who made the change, why the change was made and when the change occurred. This effective contractor management software feature means you will always be on top of your compliance auditing and reporting with Sitepass history logs.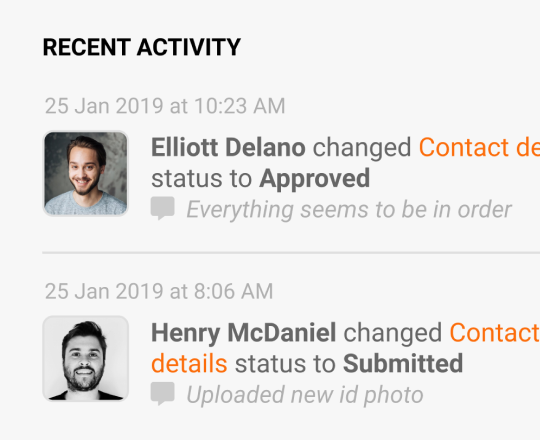 Gatekeep site check in's
Gatekeep your contractors when they sign into site using the Sitepass visitor management system, blocking their access if they have not completed their workflows, or when information is out of date.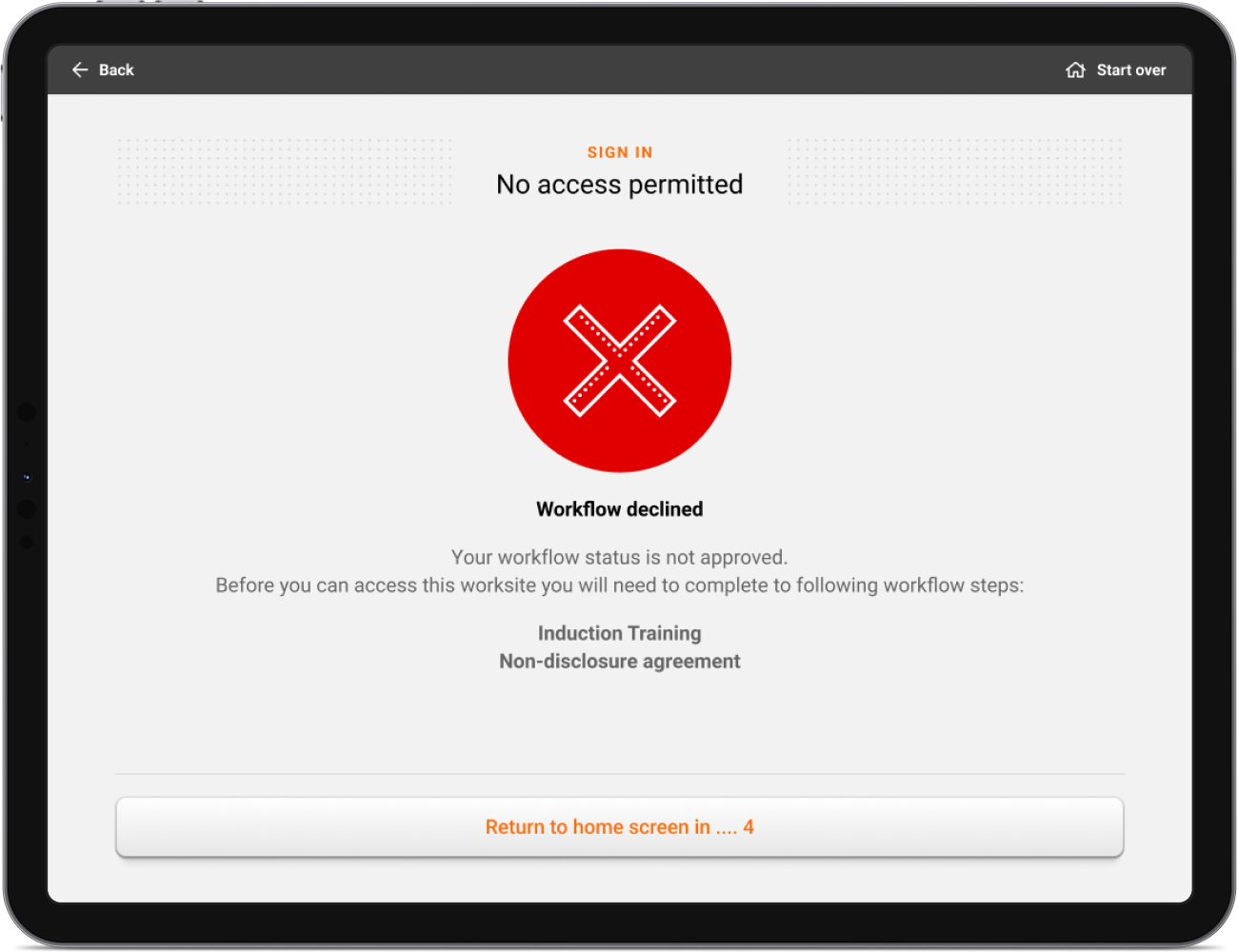 Manage identification with the Sitepass ID
Spot checks
All workers are issued with a unique Sitepass ID, downloadable as a mobile application or as a printed physical card. Scan the QR barcode on the ID to verify that the worker is pre-qualified, onboarded and has the right qualifications for the job at hand.
Mobile Sign ins
Managing contractors just got easier. The Sitepass ID mobile application quickens the sign in process when signing into site via Sitepass visitor management. Scan the QR barcode at site, to skip the queues and sign in quickly.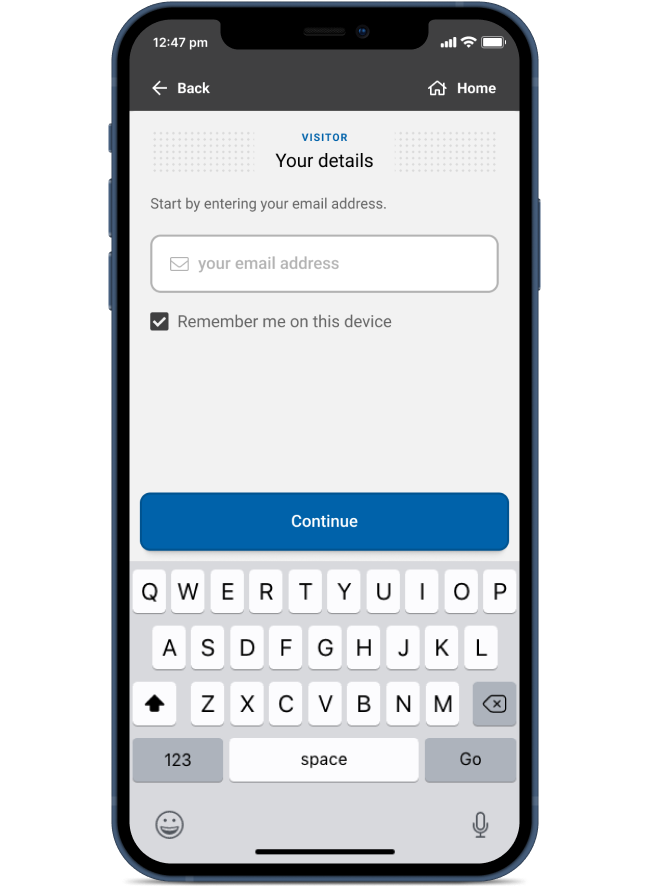 Suspend contractor and employees
Our contractor management software allows you to disconnect the contractors your business no longer engages, while retaining all records and information captured in the workflows. This means you never lose any history, even for contractors your business previously used.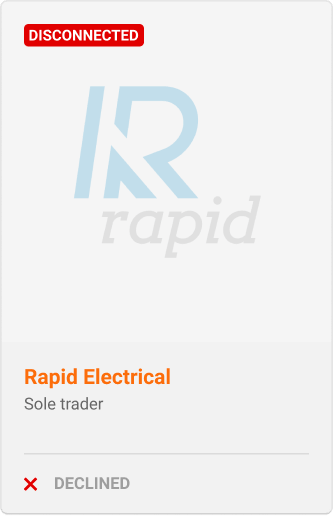 Monitor your overall compliance
Streamline time consuming compliance tasks by tracking the compliance of your contractors using the dashboards, with an aim to have all contractors approved and ready to be employed.