Visitor management
Monitor the movements of every visitor, contractor and employee across your entire organisation.
Unlimited sites with check ins
Sitepass visitor management system wants you to monitor the safety of everyone across your entire organisation, therefore there are no limits to the number of sites that can have visitor management, and no limits on the number of check-ins per site.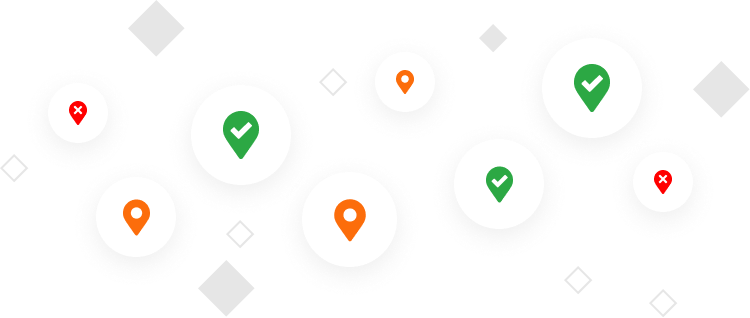 Setup a kiosk at front desk and replace your attendance book
Replace your paper-based site attendance book by setting up a kiosk for visitors, contractors, employees and other personnel to sign into site or reception. The Sitepass kiosk is simple to setup and provides a quick and intuitive way for everyone who comes to site, to check in so you can monitor their attendance.
Mobile check in and QR barcode
Mobile sign in
Streamline your workers sign in process with the free Sitepass ID mobile application. Scan the QR barcodes at each site to quicken sign in; the visitor management system will also automatically provide workers with a history of their sign in activity.
Monitor unmanned sites
Sitepass makes it easy to monitor access to all sites, including those which are unmanned, with a cost effective QR barcode that requires no hardware.
Geofence each location
Mobile sign in controls access through a geofence, requiring your contractors or visitors to be on site to check in.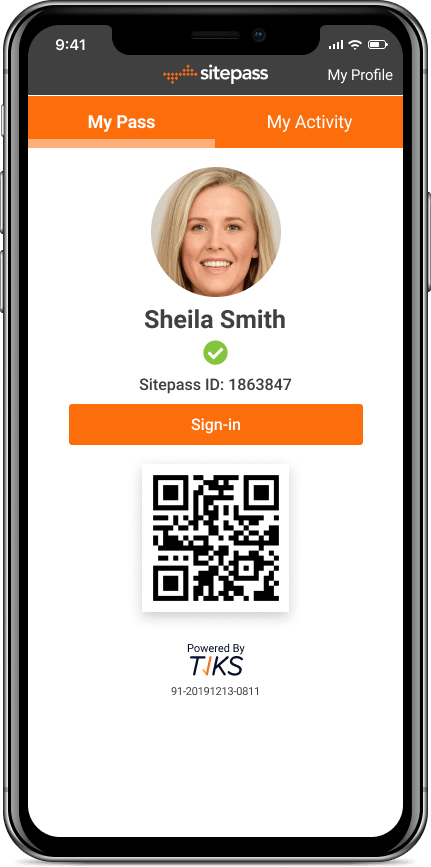 Time and attendance reports
Track the date, time and duration of everyone's attendance on site. Use the dashboard to filter and export attendance reports, and match this data with your contractor's invoices, or automate payment through the integration of time and attendance reports with your payroll or accounting software.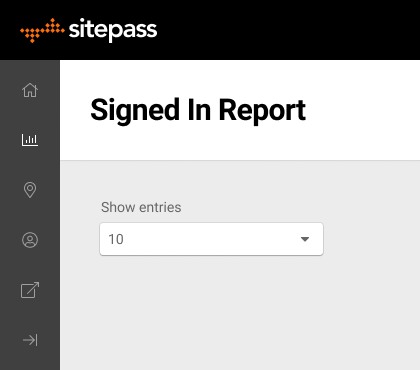 Live sign in dashboard
The visitor management system's live dashboard provides a list of everyone who has signed into site. Provide reception, security, site managers and other people in your organisation access to the dashboard so they can monitor the safety and security of everyone that is on site.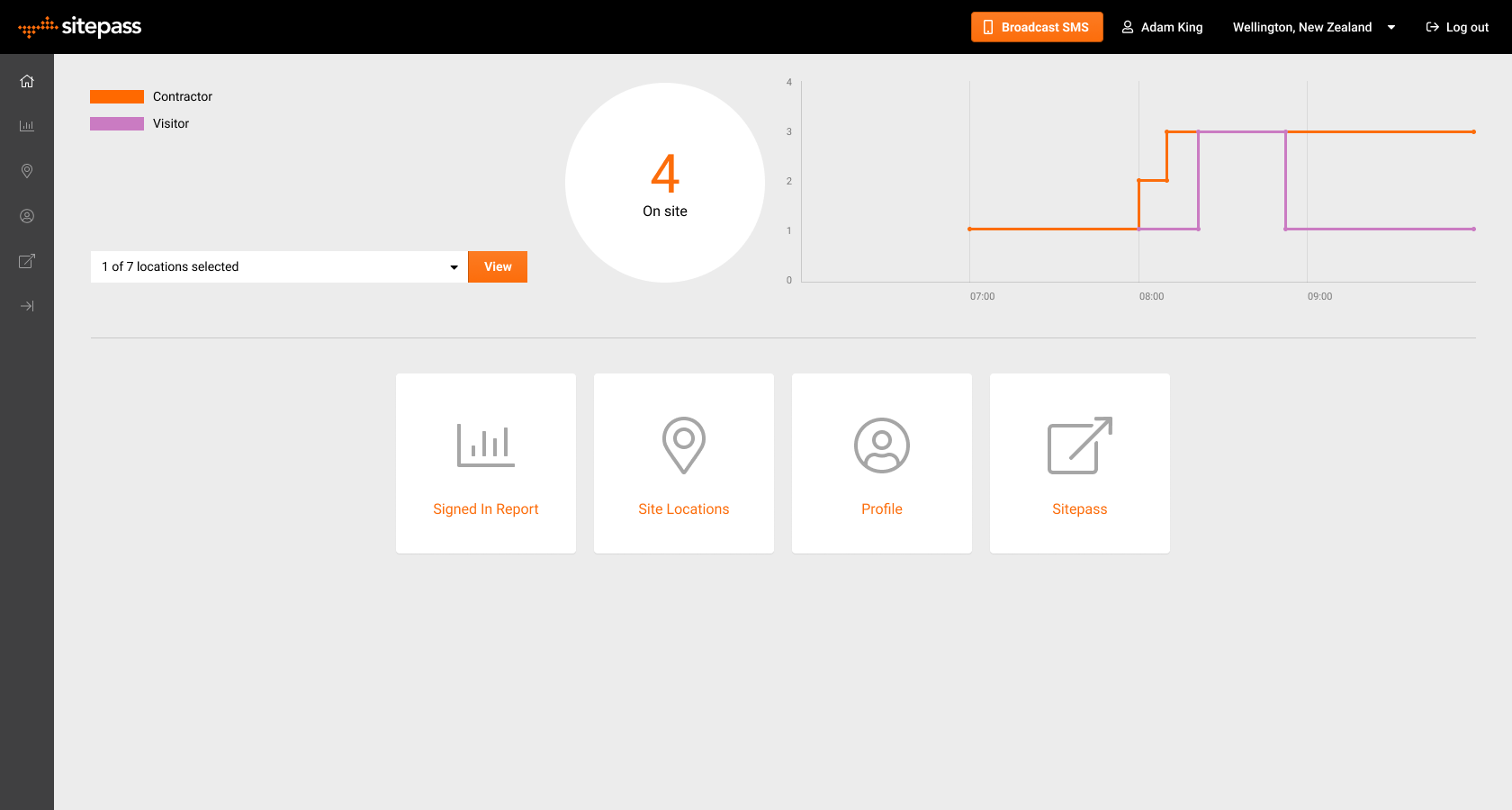 Monitor your contractors, employees and volunteers' access to site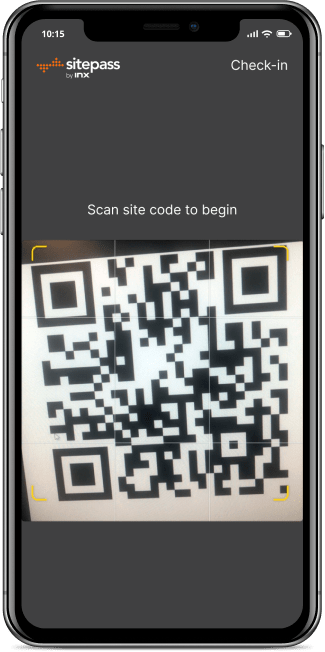 Quick check in
When you contractors, volunteers and employees have been onboarded through Sitepass, they can sign into each location they are working at. Signing in is simple, use the Sitepass ID scan the QR barcode to sign into each location, recording their attendance and duration at every location.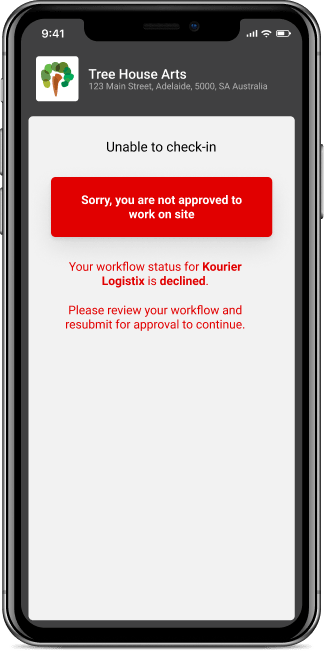 Gatekeep and control access
Sitepass aims to make your sites safe, acting as your personal gatekeeper, controlling who can and cannot access a site. On sign in, Sitepass will check that your contractors, employees, volunteers and other personnel have completed their onboarding and site induction training, and if they haven't, reject their ability to sign in.
Learn more about contractor management software.
Print visitor labels
Visitor badges are printed when check-in is complete to allow you to efficiently identify the type of visitor.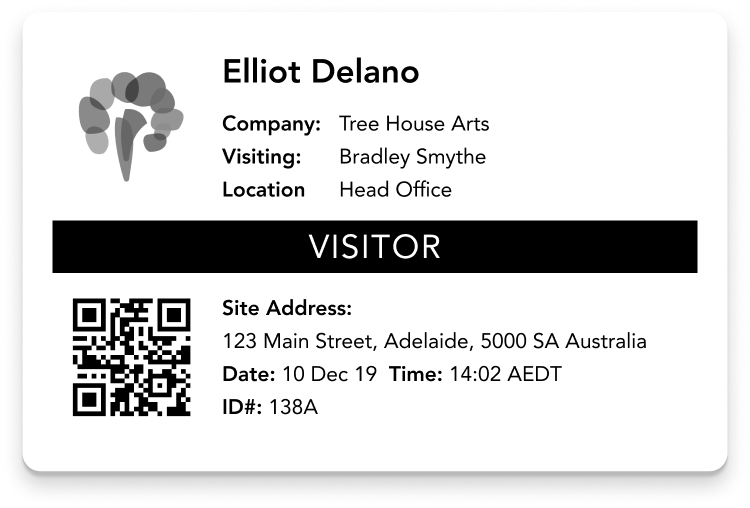 Use your own hardware
Special hardware isn't required to use the Sitepass visitor management system. Setup the kiosk with an Apple iPad and workers can use the Sitepass ID from both an iPhone and Android mobile platforms.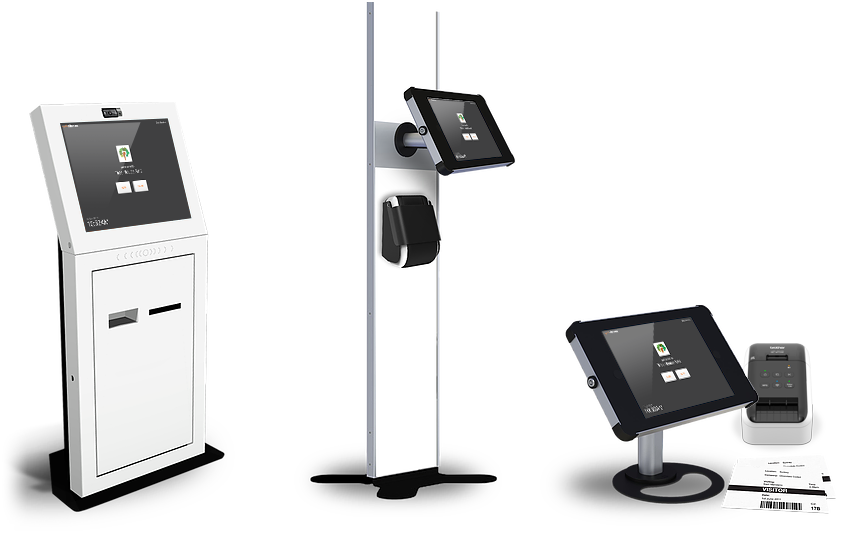 Broadcast SMS notifications
When an incident occurs at a site, there is an emergency or fire drill, use the visitor management software dashboard to send SMS notifications to everyone who has checked into each location.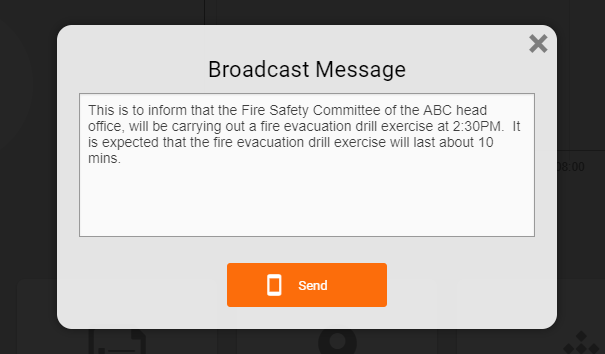 Notify the host
When visitors check into site, they will be able to select the host, notifying them that the visitor has arrived on site.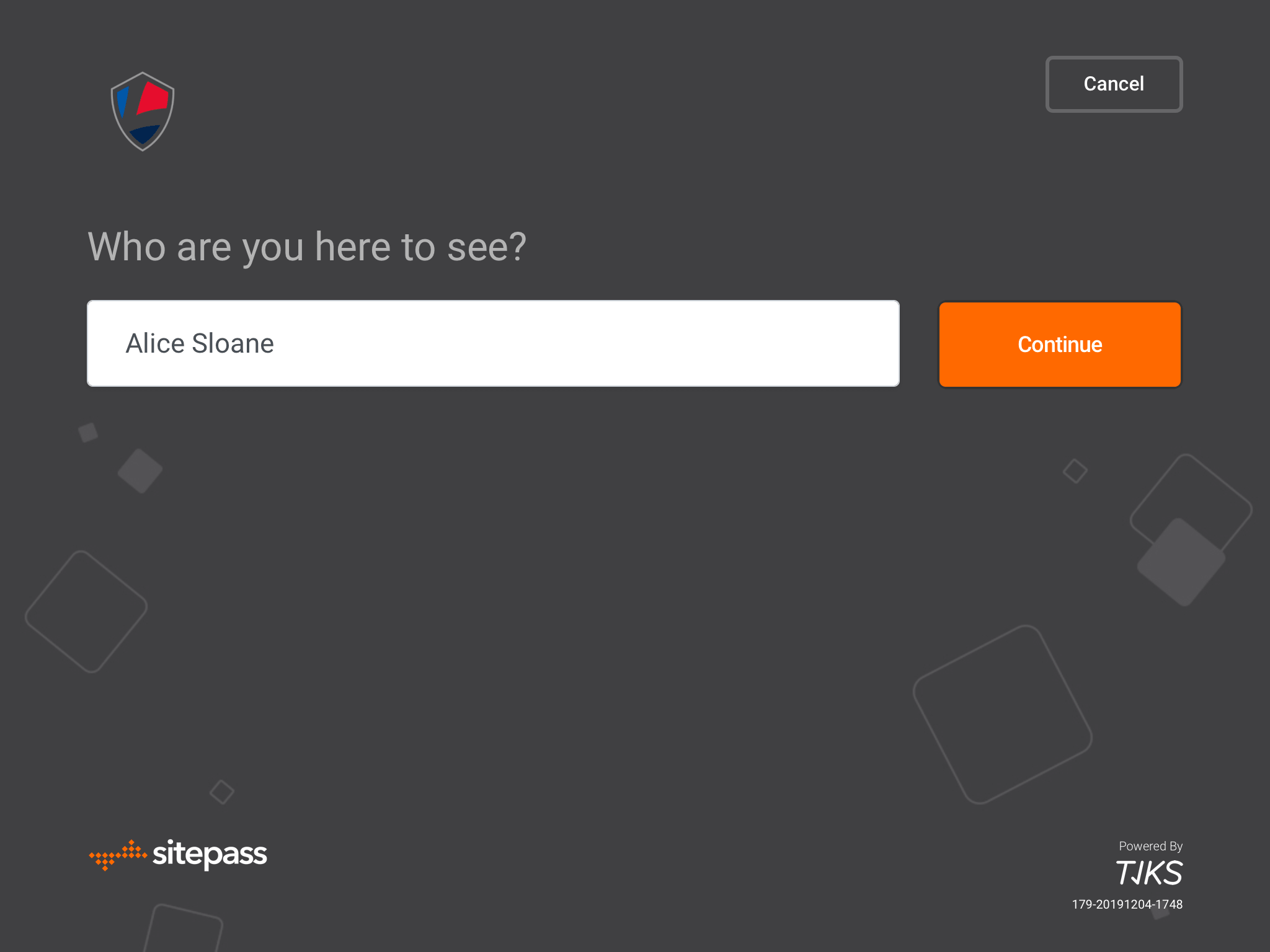 See the full picture. Reduce business risk.
Keeping your people safe just got easier.
Join for free