The smartest way to manage the risk, compliance and safety of your entire workforce.
Eliminate spreadsheets, emails, and documents with one central application. Transform the way you manage your team, contractors, and visitors with total transparency over your organisational safety, risk, and compliance.
Request a demo
Explore Sitepass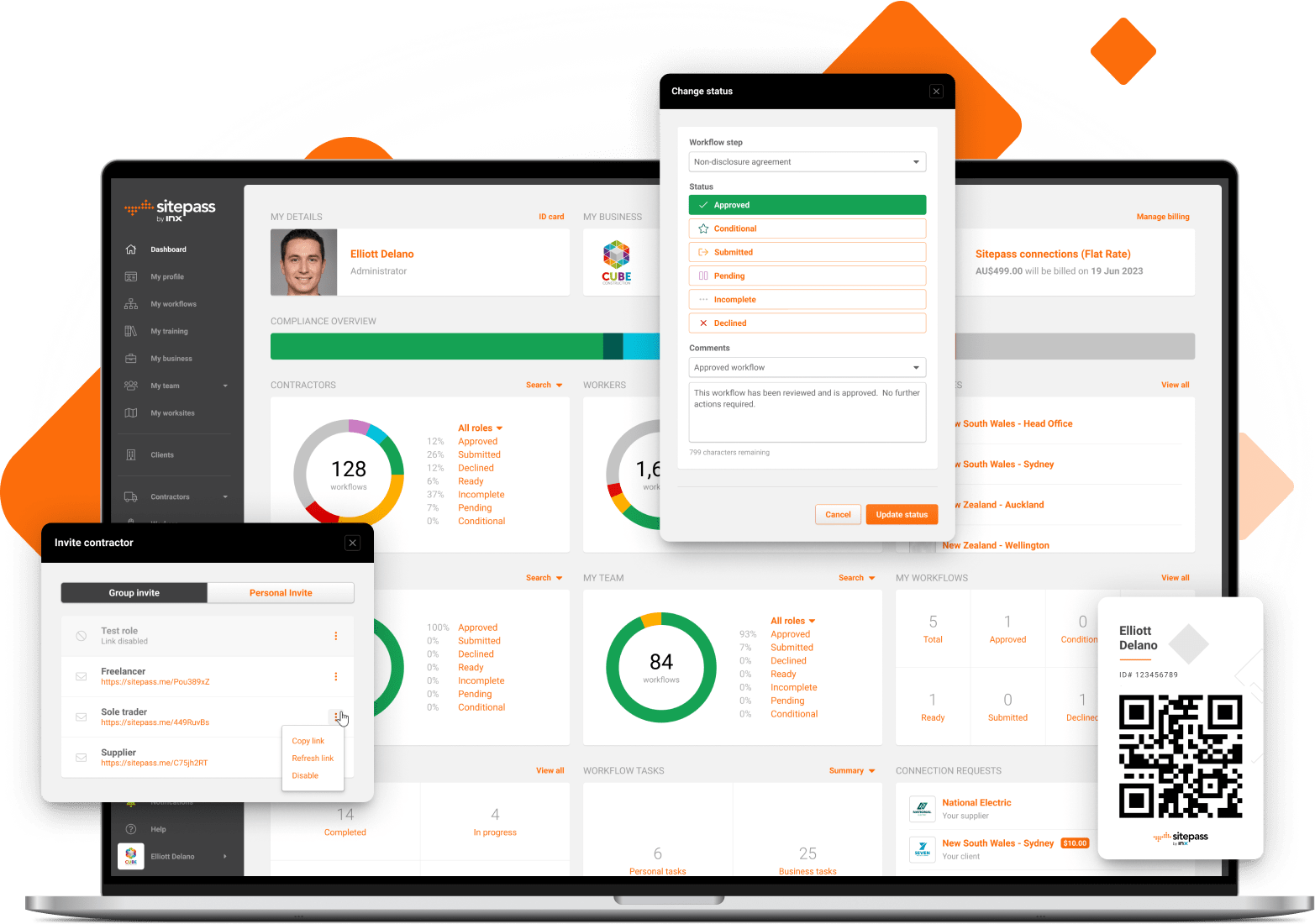 ---
How does sitepass benefit your process?
Reduce costs
Quick and simple onboarding, automation, alerts and document management.
Keep your sites safe
Monitor the movements of every visitor, contractor and employee across your entire organisation.
Meet your regulatory obligations
Be reassured by planning legal and auditing requirements and deadlines.
---