Integrations
Automate your business by connecting Sitepass with your existing systems and processes.
Why integrate with Sitepass?
Make better business decisions
Deliver critical information to your people, when they need it, so they can make critical decisions based on accurate information and not on gut instinct.
Simplify the way your business operates
Remove unnecessary administration, streamline access, by connecting Sitepass data with the systems and applications your business uses every day.
Reduce costs
Automating your processes will enable your employees to focus on their task rather than managing data entry.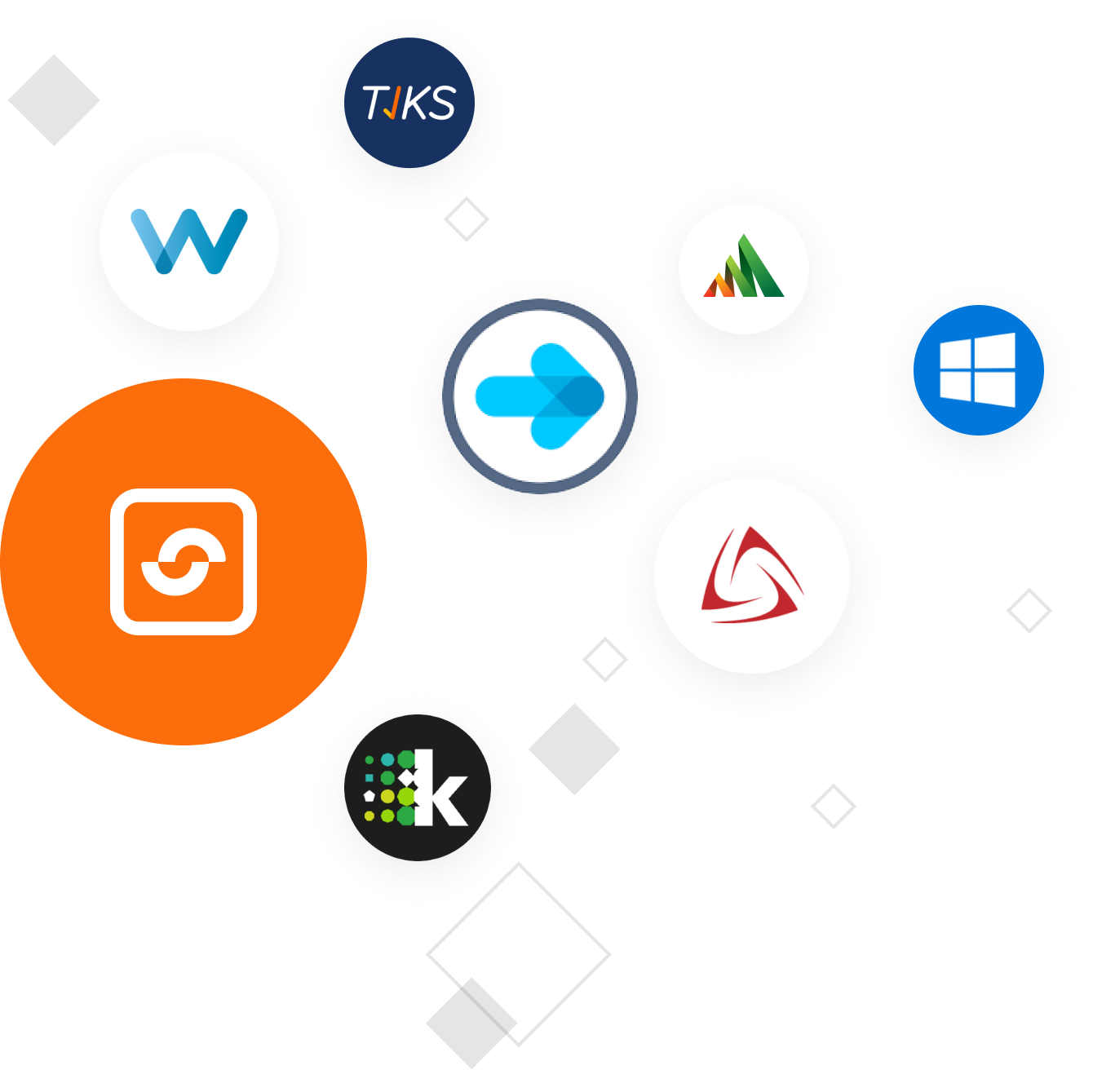 Manage users, sync data, or simplify processes by using our range of solutions.

Rest API
Leverage our library of available REST webservices to integrate Sitepass with your existing systems or apps.

Single Sign On
Control, manage and simplify access to Sitepass through SAML single sign on.

Webhooks
Receive updates in real time from various events that occur in Sitepass using webhooks.

Flat File Integration
Allow Sitepass to connect to your systems even when it doesn't support APIs.
Native integrations
We have done the heavy lifting, so you don't have to. Browse the different applications we have already integrated with.

INX InFlight
Improve productivity and reduce costs by managing all Fly-In-Fly-Out (FIFO) requirements across rosters, travel, and accommodation in one central locatio.

INX InControl
Increase compliance and adopt a proactive approach to health and safety in managing everything from hazards and incidents to audits and inspections

TIKS VMS
Visitor Management
Control your employees and contractor access to site with the TIKS Visitor Management System.

Sine
Visitor Management
Control your employees and contractors' access to site with the Sine visitor management system.

Acclaim
Digital Badges
Issue digital badges to provide recognition of training completion for your employees and contractors.

Active Directory
Authentication
Sync your active directory with Sitepass to keep your employee lists up to date, and to simplify the login process.

Alcomeasure Breathalyser
Connect your your Kiosk to the Alcomeasure Breathalyser unit, to require pass Alcholo breath test for sign in.

Watershed LRS
Learning Record Store
Send training records delivered through Sitepass into your learning record store to measure how training programs are impacting your organization.

Learning Locker
Learning Record Store
Send training records delivered through Sitepass into your Learning Locker LRS, and measure the impact of learning.

Google Translate
Translation
Translate Sitepass forms, workflows and training using over 100 languages.

Google Maps
Maps
Verify addresses entered into Sitepass and display visual and interactive maps for each address.

Australian Business Register
Business Number
Verification of the Australian business number with the Australian business register.

Kineo Learning Portal
Learning Management System
Manage the training delivered in Sitepass using learning portal. Setup training plans and manage how training is delivered to your people.

Kineo Courses
Content
Select from a library of over 500+ professionally developed compliance training, that can be assigned to your contractors and employees.

Avetta
Supplier Prequalification
Supplier prequalification integrated with the worker workflows.

Rustici SCORM Engine
SCORM Delivery
Upload and deliver self-authored SCORM training to your people in the Sitepass workflows.

Keypay (Coming Soon)
Payroll
Send the duration and time a worker has been on site to Keypay to automate and simplify payment.

ichris
Payroll
The ichris ecosystem helps you keep every aspect of managing your people in one, easy to use software package.

SAP
Customer Relations
Enterprise software to manage business operations and customer relations.

Missing an integration?
Let us know which systems you need Sitepass to be integrated with.

Want to partner with us?
Work with us to build an integration for mutual customers.