12 December 2019
We are thrilled to announce the latest product update for Sitepass. This release includes:
The launch of our Sitepass Visitor Management System (VMS), allowing you to monitor the access of contractors, employees and visitors across all your locations.
The ability to create custom roles and workflows so you can onboard, train and verify everyone you employ, and
With feedback from our customers, we have introduced changes to Sitepass pricing, providing free access to contractors, including free use of the visitor management system, and making it easier to budget as your workforce grows.
Remember to subscribe to the release notes so that you can be notified of new releases when they go live.
New features
Monitor the access of everyone, across every site, with the new Visitor Management System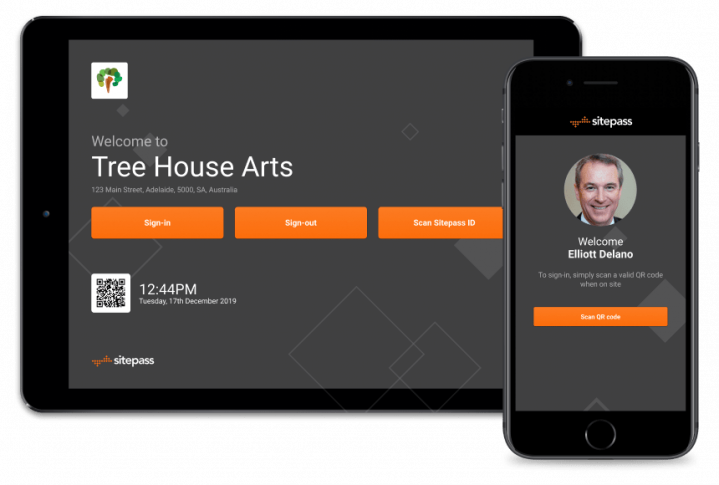 Replace the attendance book and monitor the movements of everyone (contractors, employees, volunteers and visitors) across your entire organisation. The Sitepass Visitor Management System (VMS) allows your business to streamline your workforce management processes to reduce risk, maximise control and increase peace of mind.
With no limits to the number of sites that can have visitor management and no limits on the number of sign-ins per site, Sitepass ensures you can monitor the safety of everyone across your entire organisation.
Sitepass VMS comes with a kiosk and a mobile app; these apps help you manage the sign-in and sign-out process for those working at or visiting your worksite.
The benefits of using the Sitepass Visitor Management are as follows:
Automates the sign-in and sign-out process.
Complies with Work Health and Safety legislation.
Gives you control over who is allowed on to your worksite.
Delivers visibility over who is at your worksite by providing you with their details.
In the case of emergency, enables a quick and effective way to communicate with every individual working at your site.
Provides you with reporting functionality.
Allows electronic passes to be printed for visitors to use while on-site.
Geofence your locations, and sign-in and sign-out of a worksite with the mobile application and QR code reader.
Prove that your contractors have completed all conditions for working on-site.
View your Sitepass VMS reporting information at any time via the Sitepass VMS Dashboard, which is accessible via Sitepass from any worksite that has this feature enabled.
Create custom roles and assign workflows to everyone you employ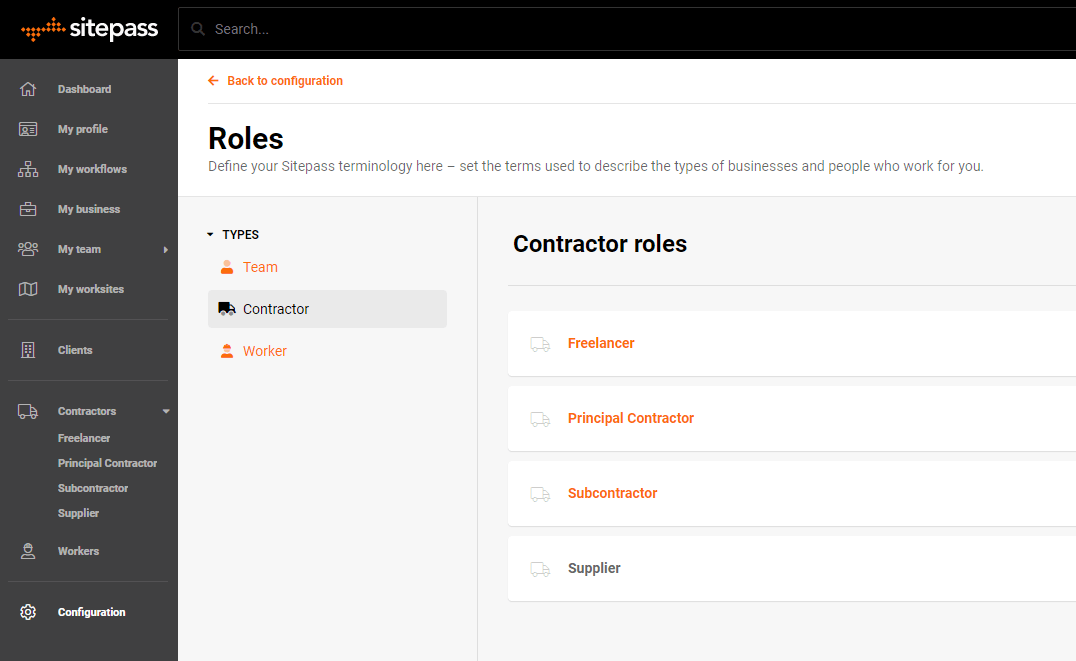 To manage your entire workforce, in this release we have extended Sitepass workflows to support custom roles. Custom roles enable you to classify the types of contractors and team members you employ so that you can manage their risk and compliance.
There is no limit to the number of roles you can create, and for a role, a custom workflow can be assigned. For example, this allows different information to be captured for each role and for you to deliver different inductions or training.
Examples of the types of roles that can be created, managed and assigned a workflow in Sitepass include:
Your team
People you employ directly:
Employees
Volunteers
Temp workers
New starters
Managers
Your Contractors
Businesses and people you indirectly employ:
Principal contractors
Freelancers
Subcontractors
Agency Staff
This new feature enables you to:
Create and edit custom contractor roles
Create and edit custom team roles
Create unique categories for each role
Assign a default workflow for contractors, teams and workers
Assign unique workflows for each role
Filter roles in the search and dashboard
Invite contractors and assign them to a role
Invite team members and assign them to a custom role
Use the updated left menu with quick-link access to each role
Simpler pricing that include free access for contractors and their employees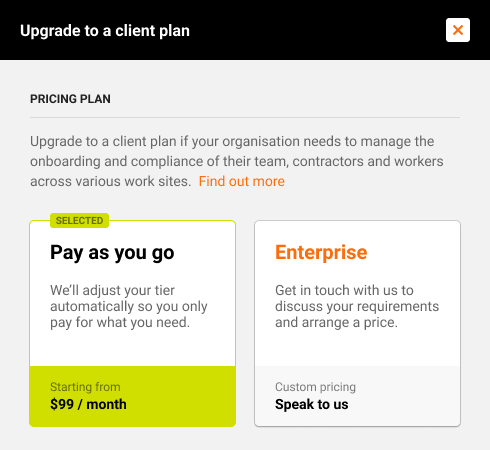 We have listened to feedback from our clients and have made some changes to the Sitepass pricing.
The changes include:
Contractors and their employees are now free to use Sitepass.
Contractors receive a simplified view of Sitepass and can upgrade to a paying client if they wish to use Sitepass workflows.
All connections (regardless if you are a contractor, employee or have another role) are now calculated together, simplifying how Sitepass charges for your use.
Connections pricing start at $1.00 per connection/month.
The price per month is a fixed price - and is based on the number of connections and the tier they fall into.
Free use of Sitepass Visitor Management if you are on a client or enterprise pricing plan.
An Enterprise pricing option, supporting custom pricing or service requirements for larger volume clients.
5 free connections are included to support a trial access to Sitepass.
See the full picture. Reduce business risk.
Keeping your people safe just got easier.
Join for free