Transform your workforce compliance.
One place to manage your contractors, employees, volunteers and visitors, with complete transparency over your workplace risk, safety and compliance.
Join for free
A single platform to manage the risk, compliance and safety of your workforce.
Reduce costs and increase your operational efficiency.
Know who's working for you
Ensure your workers have the required qualifications to work on your job, project or work site.
Access 24/7 from any location
Access to critical business information in a single secure place from anywhere and at anytime.
Reduce administration and costs
Quick and simple onboarding, automation, alerts and document management.
Meet your regulatory obligations
Be reassured by planning legal and auditing requirements and deadlines.
Easily resource your next project
Access a database of pre-qualified suppliers, contractors, and employees.
Deliver important job information
Deliver important job information Ensure your workforce understand the procedures, hazards and risks for each project and work site.
How it works
Reduce spreadsheets, emails and documents with one central application.
Connect and invite
Invite your workforce to connect

Send invitations to suppliers, employees and volunteers to connect, access and complete their onboarding requirements before they commence work.

Resource projects with new suppliers

Browse the supplier marketplace to locate pre-registered resources for your project. The marketplace encourages you to promote your business.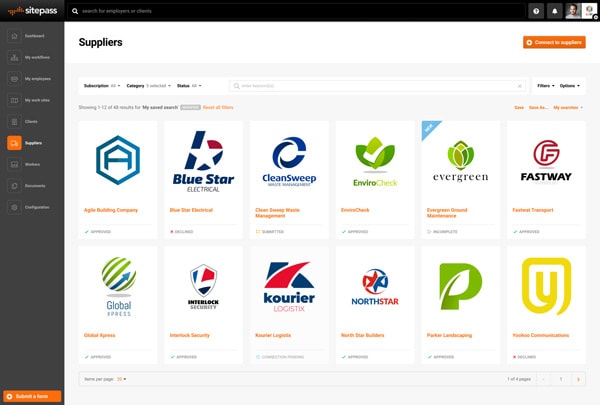 Capture information and evidence
Assign job specific work requirements

Define specific work requirements for your suppliers, contractors and employees by ensuring the right information is captured and delivered for each job, role or project.

Build forms or use templates from our library to capture information, documents and evidence in the format you need.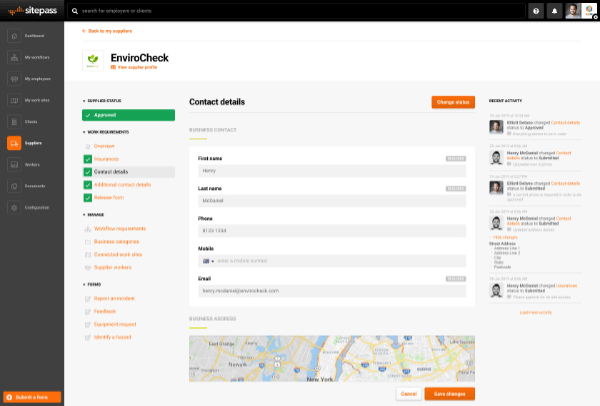 Induct and train
Deliver induction and site-specific training

Avoid the need for face-to-face inductions with Sitepass. Build and assign online training for completion prior to commencing the work.

Find compliance training in the training marketplace

Sitepass provides a training marketplace of hundreds of professionally developed compliance courses.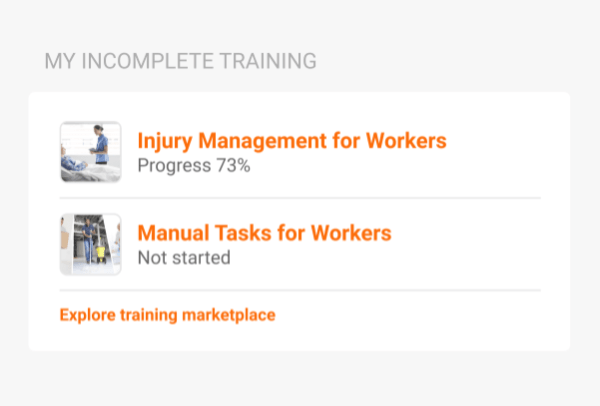 Verify and permit
Verify the readiness for your workforce to work
Ability to verify all data for individual review and approval. Feedback or actions can be provided where more information is required.
Alerts for expired records
Stay on top of your regulatory business processes with automatic alerts when verification or updates of contractor permits are required. Automatically track the expiry date of important records including training, licenses, insurances and receive alerts prior to expiry and when these records expire. Expired records will also not permit the worker from be able to work, and automatically adjust their work requirements to a declined state.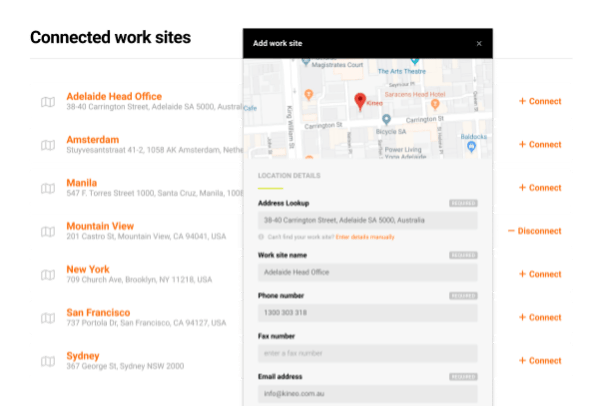 Verify requirements
Set up a kiosk at your front desk and replace your attendance book
Monitor the movements of every visitor, contractor and employee across your entire organisation, with a digital solution to replace your paper based attendance book.
Time and attendance reports
Track the date, time and duration of everyone on site, and use the live dashboard to filter and export attendance reports and match this data with your contractor's invoices.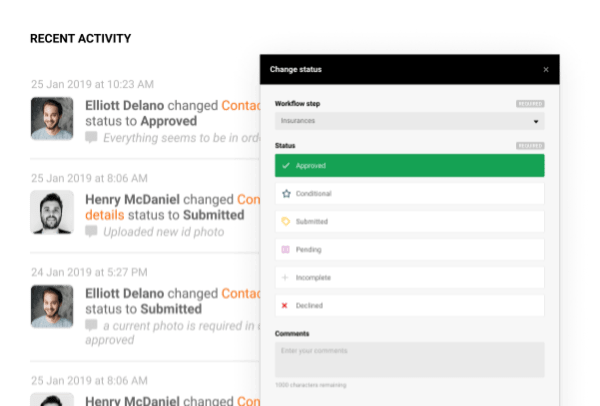 Transform your workforce compliance with Sitepass today.
Keeping your people safe just got easier.
Join for Free
See pricing